Now through December 2018
Main Library, 1st Floor, Special Collections Gallery
For almost the past sixty years, MSU's African Studies Center has been a leader in research, teaching, and ethical partnerships, and the Libraries have been a supporter of and active contributor to that work. The building of the Michigan State University Libraries' Africana Collection has been a direct response to the commitment of faculty to research the African continent. Since 1960, Africana Librarians have built one of the largest, and most unique, Africana collections in the world. Using material from Michigan State University Libraries' Special Collections, this exhibit focuses on three key themes in the history of African Studies at MSU: partnership, innovation, and activism.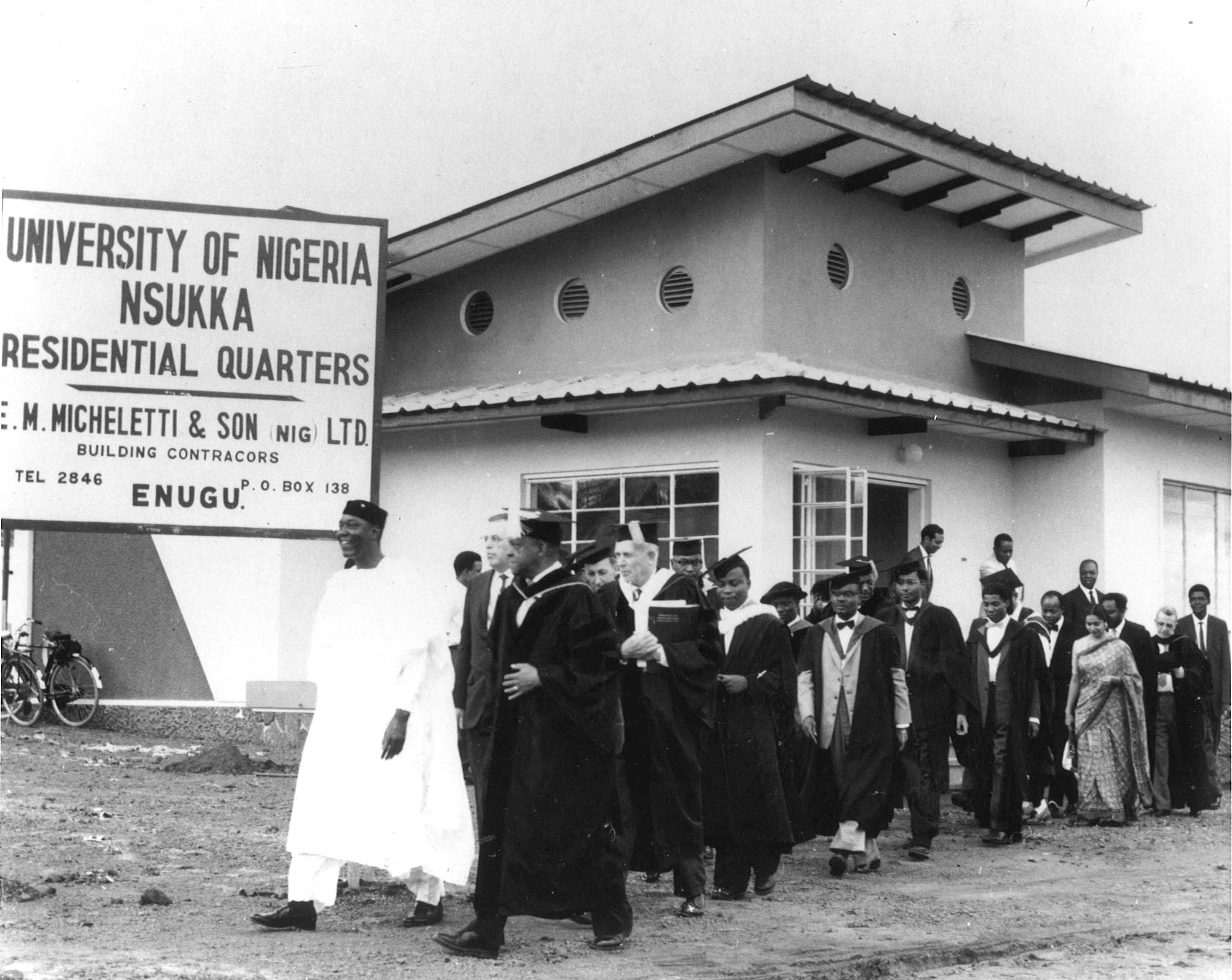 Photograph: President John A. Hannah in the opening convocation ceremony for the University of Nigeria Nsukka in 1960. © Photo courtesy of Michigan State University Archives & Historical Collections.
Exhibit curated by Dr. Jessica Achberger, African Studies Librarian and Adjunct Assistant Professor in the MSU Department of History, and generously sponsored by the Michigan State University Federal Credit Union.